Disposable Nasal masks and binasal prongs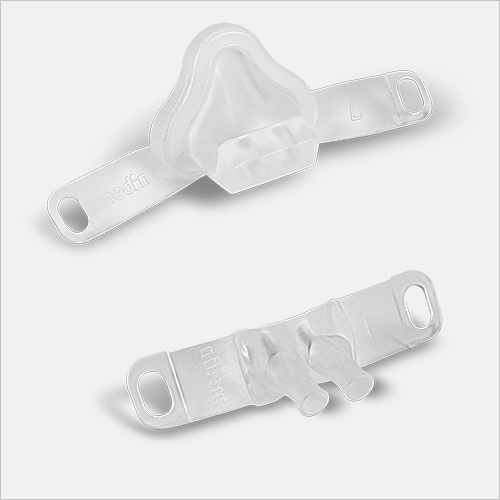 Disposable Nasal masks and binasal prongs
Product Description
High-quality, biocompatible silicone ensures a high degree of wear comfort
Can be combined with Medijet and Miniflow
Anatomically optimized shape
Available in different sizes
Description
Our masks and prongs are suitable for single use in combination with Medijet and Miniflow. Both products are very well tolerated by premature infants and newborns and are equally effective in application.
Nasal masks
Our nasal masks are available in five sizes and feature a high degree of wear comfort. The soft cushion and the anatomical shape minimize skin damage and pressure point. Regularly replacing with binasal prongs additionally ensures regeneration of the skin.
Binasal prongs
Our prongs are available in seven different sizes and are made of high-quality silicone. The specially anatomically optimized shape minimizes skin damage and pressure points. Regularly replacing with our nasal masks additionally ensures regeneration of the skin.
Measuring tape
The measuring tape assists in the size selection of prongs, masks, and bonnets. The optimal fit has a direct effect on the quality of the nCPAP therapy.